Morrisons is a great place to work, they offer excellent employee benefits and working conditions. But to get in, you'll need to impress the interviewers with how well you can answer their questions, that's where these Morrisons interview questions come in.
Like other supermarket interviews, the most common questions tend to focus around:
Your experience working in similar roles.
Your customer service skills.
Your understanding of the company and its products.
Your motivation to work in a fast-paced environment.
Your ability to work as part of a team.
Your ability to solve customer problems and deal with complaints.
35 Morrisons Interview Questions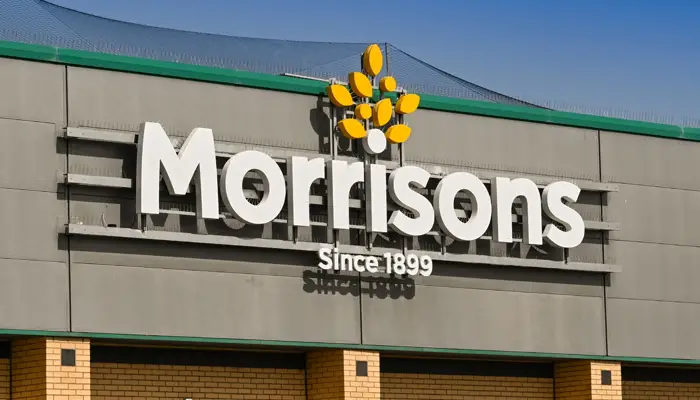 Why do you want to work for Morrisons?
What do you know about Morrisons?
Why should we hire you at Morrisons?
Do you shop at Morrisons?
Tell us three things you like and three things you dislike about shopping at Morrisons.
From your experience of shopping at Morrisons, if you could change one thing, what would it be?
What experience do you have that makes you suitable for a role at Morrisons?
How would you describe customer service?
How would you handle a customer complaint?
What do you believe is important to maintain store standards?
Do you have any cash handling experience or POS till training?
What would you do if you were assigned a task that you weren't comfortable with?
Are you able to work flexible hours?
How do you handle working in a fast-paced environment?
What steps do you take to ensure accuracy when completing tasks?
Describe a time when you had to work in a team to complete a project.
What methods have you used in the past to motivate yourself and others?
How do you manage your time in order to meet deadlines?
What would you do if the store became very busy and stock needed replenishing?
What would you do if someone collapsed at your checkout lane?
What do you consider to be the most important qualities of a successful team member?
How would you handle a disagreement between yourself and a customer?
What would you do if you witnessed an argument between two customers?
How would you handle a situation where you disagreed with your supervisor or manager?
Describe a situation where you had to use your problem-solving skills in a similar role.
What would you do if a friend asked you to give them a discount?
How do you handle working with people who have different opinions and beliefs?
What do you think sets Morrisons apart from other similar stores?
What would you bring to the team at Morrisons?
Describe any relevant experience or qualifications that you have that could help you in this role.
What would you do if you found an item that was incorrectly priced on the shelf?
Tell us about a time when you had to deal with an aggressive customer.
We've just interviewed a candidate who we believe fits the role perfectly, how would you convince me to hire you instead?
How do you think having excellent customer service contributes to a successful business?
Do you have any questions about the role?
Related: Aldi Interview Questions
10 Questions to ask at the end of a Morrisons interview
What is the team dynamic like at Morrisons?
What is the work culture like?
How will my performance be evaluated and reviewed?
Are there any opportunities for advancement within Morrisons?
What challenges do you expect me to face in this role?
What is the day-to-day structure of working at Morrisons like?
What kind of training and development will I receive?
How often is feedback given to employees?
What are the expectations in terms of my performance?
Is there a probation period?
Morrisons job interview tips
Research Morrisons' website to familiarize yourself with its products and services.
Plan your answers to the common Morrisons interview questions.
Prepare examples of times you have demonstrated the required skills for the role.
Demonstrate your understanding of customer service principles that align with Morrisons' standards.
When given the chance, ask questions about the company, role, or working environment to show genuine interest in the position.
Show enthusiasm for working at Morrisons by expressing your admiration for their values and approach to business operations.
Dress appropriately for the position and be sure to maintain an overall professional demeanour throughout the interview.
Thank your interviewer for their time and express your interest in the role.
Related: Tesco Interview Questions
Wrapping up
There you have it, 35 example Morrisons interview questions and tips for acing your interview!
Remember that employers are looking for candidates who can think on their feet and demonstrate strong interpersonal skills, and as always, showcase your passion for the industry, as well as your team player skills as much as possible.
Disclaimer: The interview questions above are for practice purposes only. We are not affiliated with Morrisons.