Are you preparing for a Greggs job interview? Congratulations on taking that first step towards a new career opportunity.
To help you succeed, we've compiled a list of 11 Greggs interview questions and answers you can use to practice for the big day.
11 Greggs Interview Questions and Answers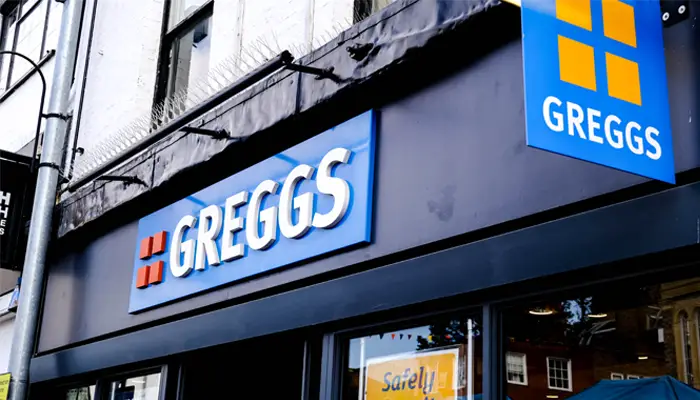 1. Why do you want to work for Greggs?
I am passionate about food and have always been a fan of Greggs. I believe that this job is the perfect opportunity for me to combine my love of customer service with my interest in the restaurant industry.
Additionally, I know that working at Greggs would allow me to learn new skills and grow professionally.
2. What do you know about Greggs?
Greggs is the leading pastry chain in the UK, specializing in freshly baked goods including pasties, sandwiches, cakes, and cookies. The company has been in operation for over 70 years and is widely recognized as a beloved British institution.
In addition to its retail outlets, Greggs also provides catering services for events and parties.
Some facts you could mention are:
Greggs was founded in 1939 by John Gregg in Newcastle upon Tyne and has since become one of the leading pastry chains in the UK with over 2,000 locations.
The first Greggs shop opened in Gosforth, New Castle upon Tyne in 1951.
The company serves an array of sandwiches, wraps, salads, pastries and cakes as well as hot drinks. Their most popular product is their sausage roll.
In 2017 they added vegan options to their menus for the first time including a vegan sausage roll which proved to be hugely popular!
As well as traditional stores, there are now more than 100 "Greggs Moment" locations which offer a convenient service alongside their traditional range of products.
3. What do you think makes Greggs unique?
I believe that what makes Greggs unique is their commitment to providing quality products and services to their customers. Their menu has something for everyone, from traditional British favourites to healthier options.
Additionally, they focus on using the freshest ingredients and ensuring that their products are sourced ethically. I believe this attention to detail makes Greggs stand out from the competition.
4. What skills do you think make a successful employee at Greggs?
I believe that a successful employee at Greggs needs to have excellent customer service and communication skills, as well as the ability to work both independently and with a team.
It's also very important for employees to be able to multitask and remain organized in a fast-paced environment, as well as have a positive attitude and an eagerness to learn.
5. What do you consider good customer service?
Good customer service is all about providing a positive experience for the customer. This means listening to and addressing their needs, providing helpful information, and ensuring that they receive prompt service.
Additionally, good customer service involves building relationships with customers so that they feel comfortable coming back in the future.
6. How would you handle a situation where you have to prioritize tasks?
When faced with multiple tasks, I always take the time to assess each one individually and prioritize accordingly. I strive to complete the most important tasks first, while also ensuring that all tasks are completed in a timely manner. This helps me to stay organized and efficient when juggling multiple tasks.
7. How do you handle difficult customer situations?
When dealing with difficult customer situations, my top priority is always to ensure that the customer's needs are met and that they leave satisfied.
I listen carefully to their concerns and then assess the situation to determine the best course of action.
I always strive to provide a resolution as quickly and efficiently as possible, while still maintaining a friendly and professional demeanour.
8. What would you do if you discovered a customer had been overcharged?
If I noticed that a customer had been overcharged, my first step would be to rectify the situation right away. I would apologize and refund the customer for any excess charges that had been made.
Additionally, I would inform a senior member of staff so that measures can be taken to ensure this does not happen again in the future.
9. Why did you leave your last job?
I left my last job because I was seeking a new challenge and an opportunity to expand my skill set. I believe that working at Greggs will provide me with exactly that, it is the perfect opportunity to combine my passion for customer service with my interest in the restaurant industry.
10. Why should we hire you at Greggs?
I have a strong customer service background and excellent communication skills, both of which are essential for success in this role. I am also very organized and can multitask in a fast-paced environment.
Additionally, I am passionate about food and believe that my enthusiasm and knowledge will be an asset to the Greggs team. I am confident that I can provide a positive customer experience and help drive sales for the business.
11. Do you have any questions for us?
Yes. Here are 10 example questions to ask at the end of a Greggs interview:
Will there be an initial probation period?
What type of training will I receive?
What are the potential opportunities for career advancement within the company?
Can you tell me more about the culture at Greggs?
What is the typical workload like, and what kind of hours would I be expected to work?
How is performance evaluated and measured?
What do you think makes someone successful in a role here?
How will I be supported in my role?
Can you tell me more about the team I will be working with?
What kind of feedback can I expect to receive from management?
Greggs Interview Tips
Research the company and role thoroughly before arriving for your interview.
Prepare a portfolio of relevant achievements, skills, and experience to show during your interview.
Come prepared with thoughtful questions about the company.
Demonstrate confidence in your answers without appearing arrogant.
Dress professionally and maintain good posture throughout the interview.
Speak clearly while offering honest responses to all questions asked.
Show appreciation for the interviewer's time by thanking them at the end of each meeting.
Follow up with a thank you letter or email shortly after.
Wrapping up
Congratulations if you've gotten this far – you're ready to take on and conquer that Greggs job interview!
Remember, Being polite, courteous and approachable, while showcasing your passion for the job is more important than anything else.
Also, don't forget that customer service is still the bread and butter of Greggs, so it is essential to demonstrate your ability to make customers feel comfortable.
Good luck on your journey to becoming a Greggs team member!
Disclaimer: The interview questions above are for practice purposes only. We are not affiliated with Greggs.